It's Garage Sale Season…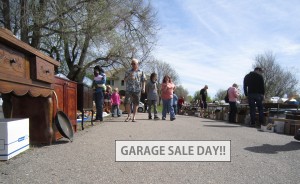 …so we threw the annual Garage Sale Millionaire garage sale! It was a super success! We purged our life of excess, made some friends and got some extra cash! How did we have so much success, you ask?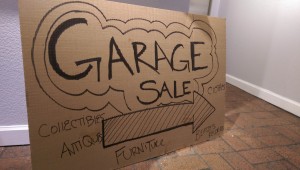 Huge signs, at convenient locations!
We drove a 3 mile radius planting our huge signs at major lights and stop signs. We asked some of the people who came, which signs they saw, and what made them show up. That way, we know how to make it better next year.


Use Social Media
to get the word out Twitter, Facebook, Craigslist helped get more people to the event.
Sell a Variety of Items
from furniture to collectibles, from baby clothes to electronics! This allows those driveby-ers to see that we had a variety of items so it was worth stopping.
Condense Items
As the garage sale was winding down, we began condensing and pairing things up to sell them. If you show the person how much they are getting at a good price they are more likely to bite!
Thanks for Reading!
-The Garage Sale Millionaire